The Pine Cove Consulting philosophy of hard work and perseverance has enabled us to serve an increasing number clients across the Rocky Mountain Region since our inception 1993. In our 28-year history, the past five years might have been some of the most significant. In the past five years, Pine Cove Consulting has served more clients across an expanded region, and received national recognition in the process. Let's travel back five years to 2017.
2017 Pine Cove Consulting Client Map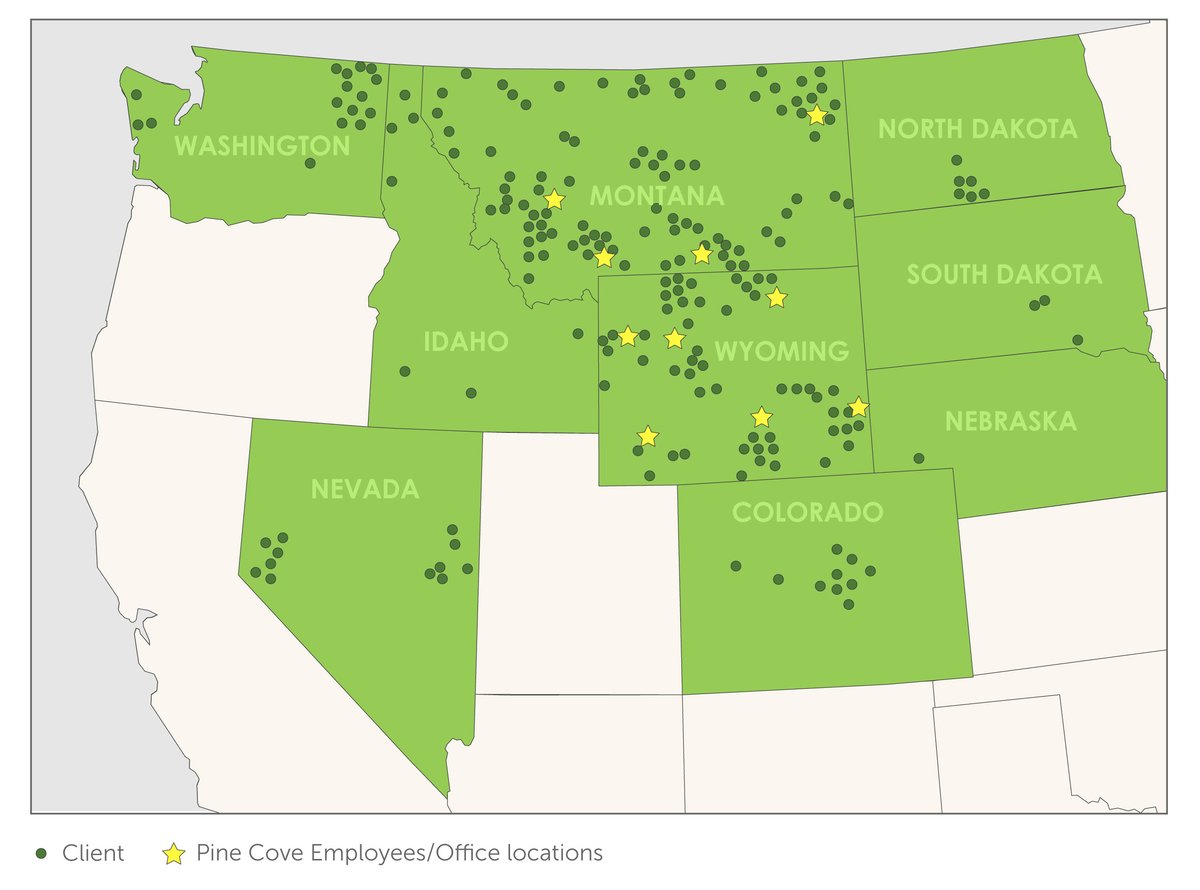 Coming off of its first major national award in 2016 from its cybersecurity partner Sophos, Pine Cove Consulting's momentum allowed it to become the trusted IT partner for a greater number of government entities, educational institutions, and businesses.
As a result of its increased sales volume, excellence in service and certifications obtained, Pine Cove Consulting would go on to receive these awards in the following years:
The awards and increased demand for technology fueled growth for Pine Cove Consulting and prompted the hiring of many new employees between 2017 and 2021 including:
Along with the increase in staff and clients, Pine Cove Consulting also went through a major change in 2021 when the founder Rick Vancleeve retired and his sons Brandon and Colby Vancleeve assumed ownership and management of Pine Cove Consulting.
2021 Pine Cove Consulting Client Map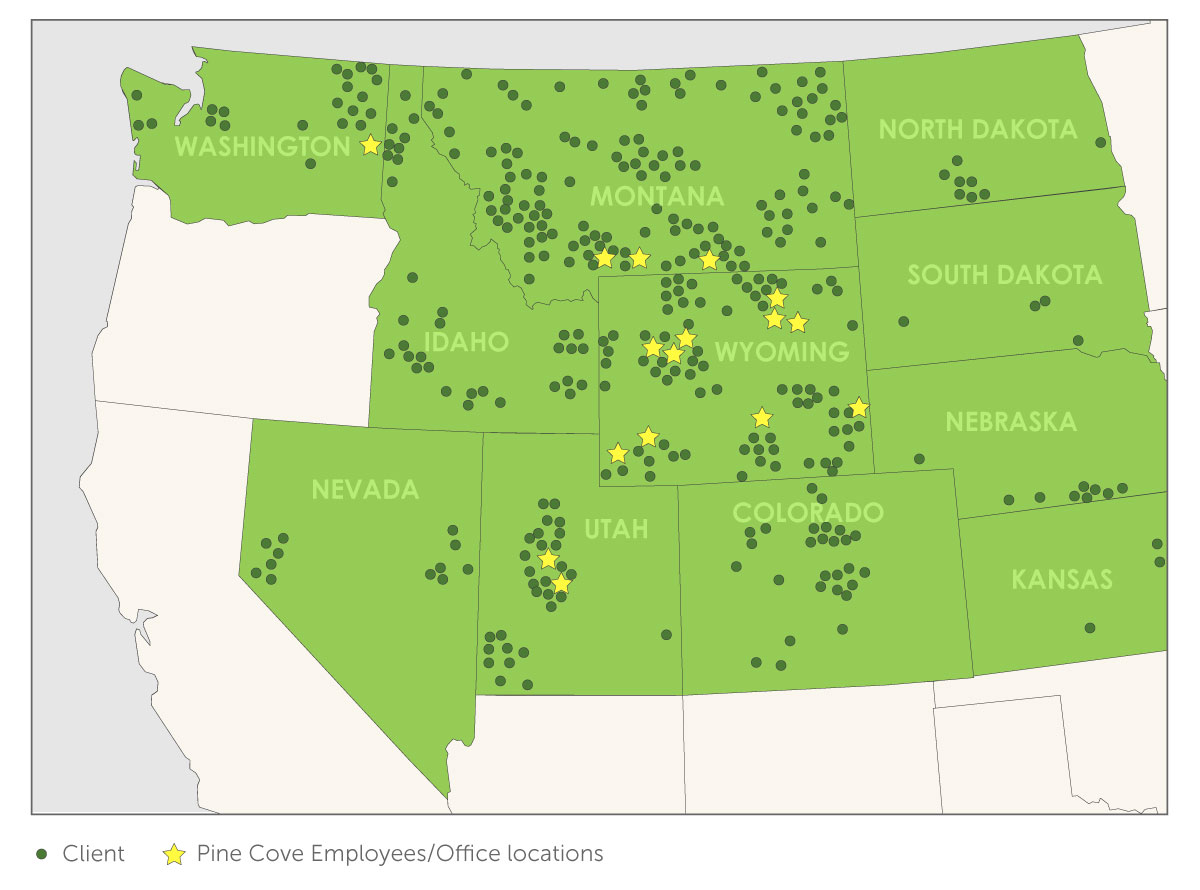 Today, Pine Cove Consulting serves clients in more than 12 states west of the Mississippi. Many of our clients from the early 90's are still clients of ours today. We take pride in the success of the organizations we work for and want to say THANK YOU to all our amazing clients out there that have helped us take our philosophy to a greater number of organizations.
We look forward to the next five years with each of our clients!