28 years ago, Rick Vancleeve founded Pine Cove Consulting after serving as one of Wyoming's first K-12 IT Directors in the late '80's. In 1993, Rick took his knowledge and IT expertise and expanded his offering to businesses and other rural Wyoming school districts.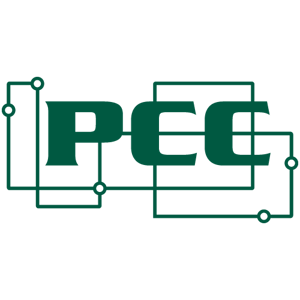 Image Above is Pine Cove Consulting's Original Logo
Pine Cove has evolved quite significantly since its inception in 1993. Not only has Pine Cove grown its service area to include the whole Rocky Mountain Region and a few places outside of it, but it has also employed nearly 25 different people spanning four different states and 15 unique locations.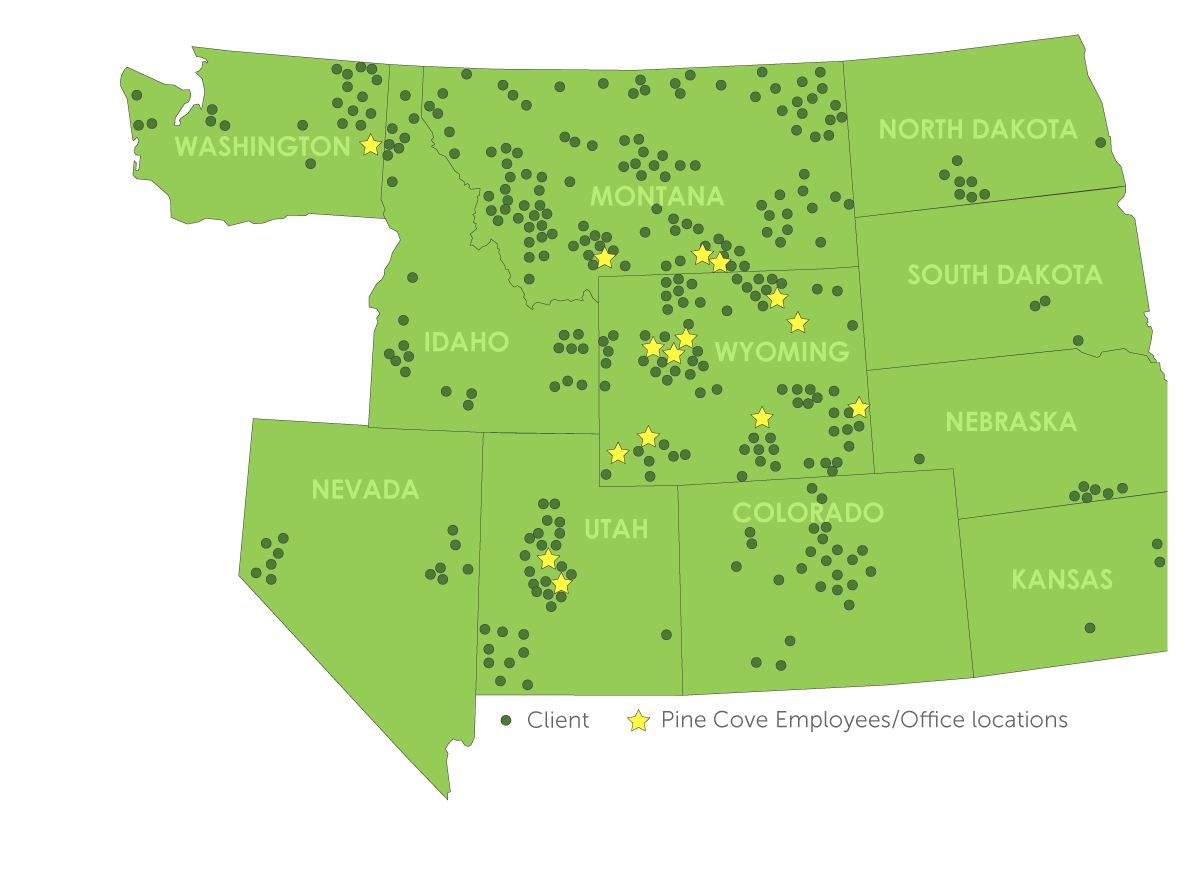 Pine Cove Consulting has also been recognized by its partners for both its quality and quantity of service, and it has been recognized by third-party publications as a top IT reseller in the United States. Rick Vancleeve built this business with his hard work and perseverance.
In recent years, Rick has delegated more of his responsibilities to his sons Brandon and Colby Vancleeve who have helped grow this business and carry on the legacy of their father by providing exceptional products and services to a part of the country that is typically underserved.
As of January 1, 2021, Brandon and Colby Vancleeve have officially assumed ownership and management of Pine Cove Consulting. Brandon will assume the role of President of the company and Colby will continue develop the operational functions within the company. Rick will continue to consult with the company and provide expertise on an as-needed basis.
"Cindy and myself are thrilled to have Brandon and Colby take over the operations of Pine Cove," said Rick Vancleeve. "This was something we all have been working towards for years. The whole company feels like they are our family, as they continue to work for the betterment of our company and our customers. Pine Cove and our customers, are certainly in good hands for the future."
"It's probably hard for many people to believe, but this transition process has been an incredibly positive experience for our family," said Brandon Vancleeve, Pine Cove Consulting's new President. "We have all been able to balance looking out for our individual interest, but also the interest of everyone involved. Many times these successions can be an ugly process, but it has been a great bonding experience for our family. We feel very fortunate that is has gone the way it has.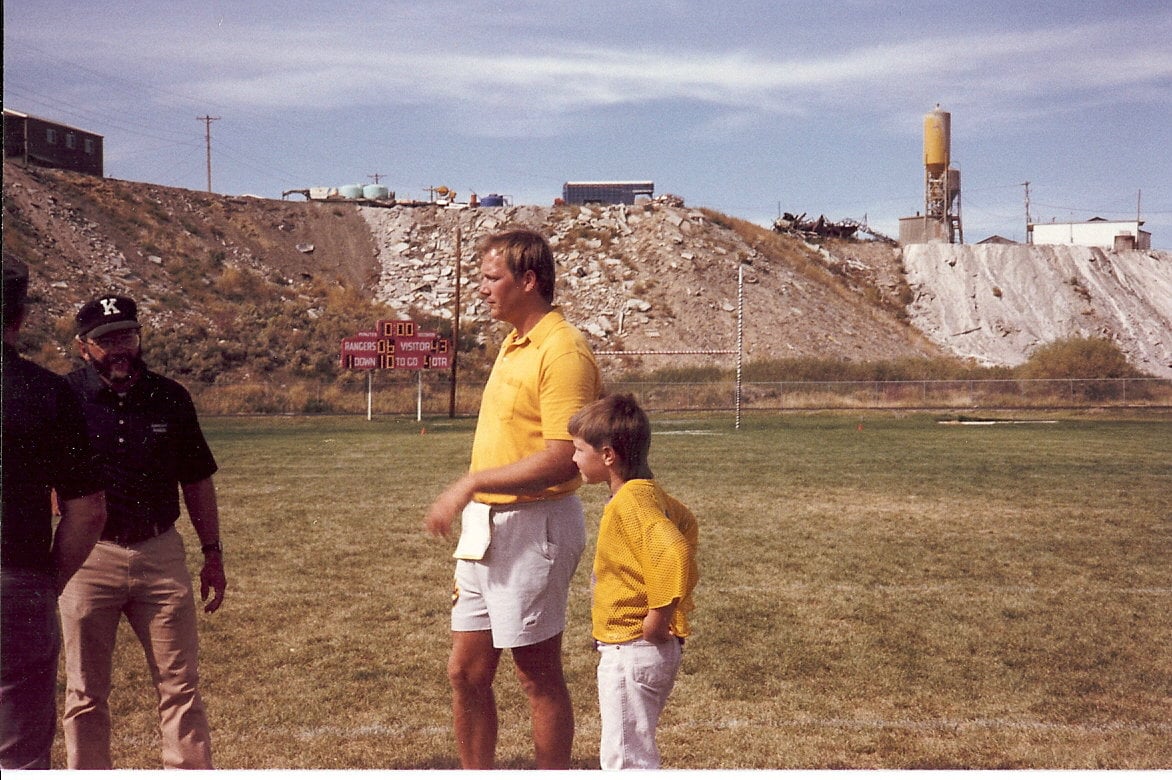 Pictured above is Brandon shadowing his father when he was head coach of the Thermopolis Bobcats in 1990
Since my dad was a football coach when I was little, I've constantly been following in his shadow and footsteps. I credit a lot of my success as an athlete, coach, father, and business owner, to watching him and how he has always balanced his competitiveness with compassion. Going from a teacher and football coach, to a 30-year business owner is not the career path many have taken, but he found a way to be a champion in all of these areas. My brother and I are proud to carry on the business and will focus on the one thing that my dad always did, take care of his employees and take care of his customers.
My dad always said, 'you get better or you get worse, but you never stay the same,' well Colby and I are excited to make this company better in every way we possibly can."
"I am eager to help grow what our family has been able to build," says Colby Vancleeve. "Our parents have accomplished many things, but Pine Cove has been one of my favorite experiences for our family. Not many families get this opportunity and we know we'll have his continued support and guidance in the years to come."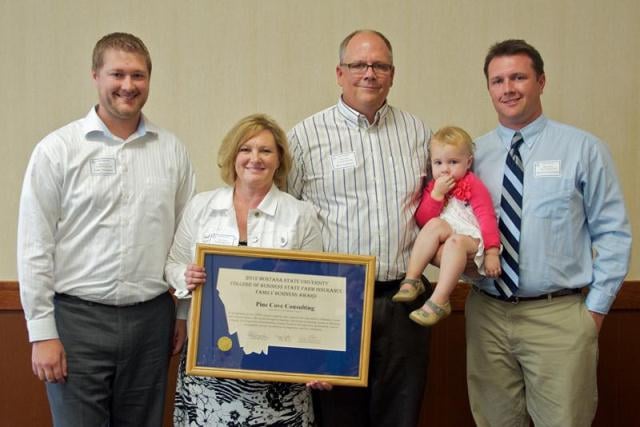 Pictured above is the Vancleeve family receiving a family business award in 2012