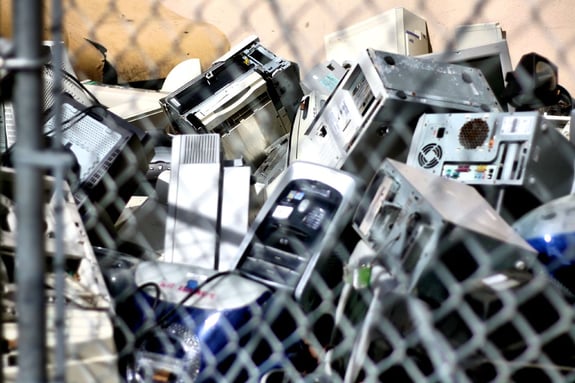 photo by Anna Vignet on Flickr
We already know that technology changes faster than we can blink our eyes. It is impossible to stay ahead of the game when buying technology, because even if you buy the latest and greatest, they're already coming out with a new and improved version. However, there are ways to keep all ends of your business or school's technology running at its fastest, and that is to upgrade.
We know, you're dreading the word "upgrade." But if your business has a proper rotation strategy, you'll actually be saving money by having technology that works quickly together – and gets replaced at the right times. A proper plan set in place that refreshes your technology every few years is essential to having your technology work properly. Plans such as Hardware as a Service enable this rotation smoothly.

Read more about hardware as a service benefits here.


So, why upgrade ALL parts of the system?
WiFi:
Why do you need to upgrade your WiFi? It works, right?
Two things cause obsolescence in WiFi:
1. Coverage
When your WiFi and switches are originally put in, they are designed to cover the building as it is. But over time, this coverage changes. Maybe you've added more employees or students. Maybe you added on or created some new rooms. Whatever the reason, coverage changes as the setup of your building changes.
The heat map below shows good to bad coverage (bad coverage being in red).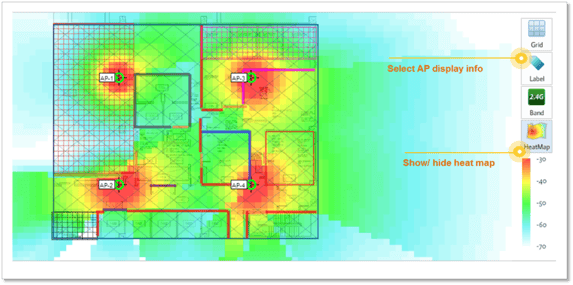 2. Density
With more employees or students comes more devices. The main factor in Density is the amount of WiFi that users are using. On average, there are now over 3 devices per user. Also, newer devices demand the newer WiFi to be used to their max efficiency. More employees and students are a factor, but changes in end point devices and number of devices per user drive this. The more devices you add, the denser your connection becomes. An overload of devices often causes drops in proper connectivity and bottlenecks.
The bottom line: obsolescence drives replacement far more than just equipment breaking.
Switches:
Why would you upgrade your Switches? They work, right?
When you put in your switches years ago they ran fine and still do. However, now there is a need for ports that do 2 and even up to 5 GB over copper. Why? Simply because WiFi is currently running at 1.7GB and moving to 5GB. The switches have to be upgraded in order to handle this WiFi enhancement.
Servers:
Why upgrade your Servers? They work, right?
Microsoft and other Network Operating Systems are requiring more and more resources, so to be able to run 2012 R2 you need more horsepower. Do you need 2012 R2? The answer is yes you do, as a lot of items not only have been enhanced, but also many of the newer programs will make it a requirement. When your servers aren't upgraded, it keeps your employees or students from having access to all of these latest programs.
Use the graph I sent you on Microsoft upgrading Operating systems
Workstations, printers and all other devices:
Why do you need to upgrade your Workstations? They work, right?
The constant change in software programs require better specs to run these programs. In addition, the older endpoints don't have the latest WiFi cards required for maximum throughput to get to programs and the internet. Not to mention running the old WiFi connectivity from old workstations cause slowness on the WiFi device, which in turn slows down even the newer end points that do have the latest cards.
Essentially, your technology is only as fast as its weakest link.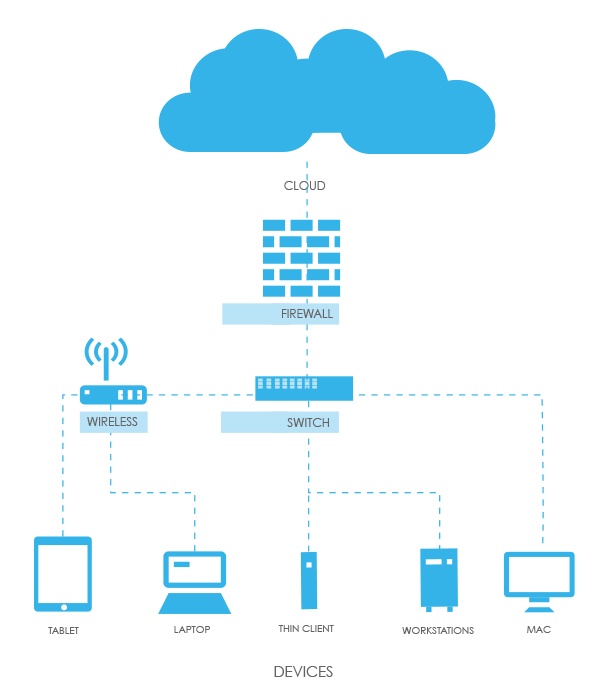 Why refresh on a shorter lifecycle? Think you can't afford it?
Our Philosophy:
Shorter life cycles require less tech support, better end user experience, and Total Cost of Ownership is decreased (less spent on extended warranties, additional tech staff, and better productivity)
Shorter life cycles enhance chances that devices are of the same "vintage", which gives you a chance for all items to function together, rather than "rigging" this or that old device to work with the new equipment
Shortening life cycles does not necessarily require more money – but be strategic in purchasing what you need.
Less is More: It's better to have a smaller amount of solid technology that you can count on versus a lot more technology that you can't count on.
Key point: Your required processes a drive software a software drives hardware.
Have more questions on lifecycles? Contact a Pine Cove consultant today.

Building Sustainable Networks in K-12 Schools