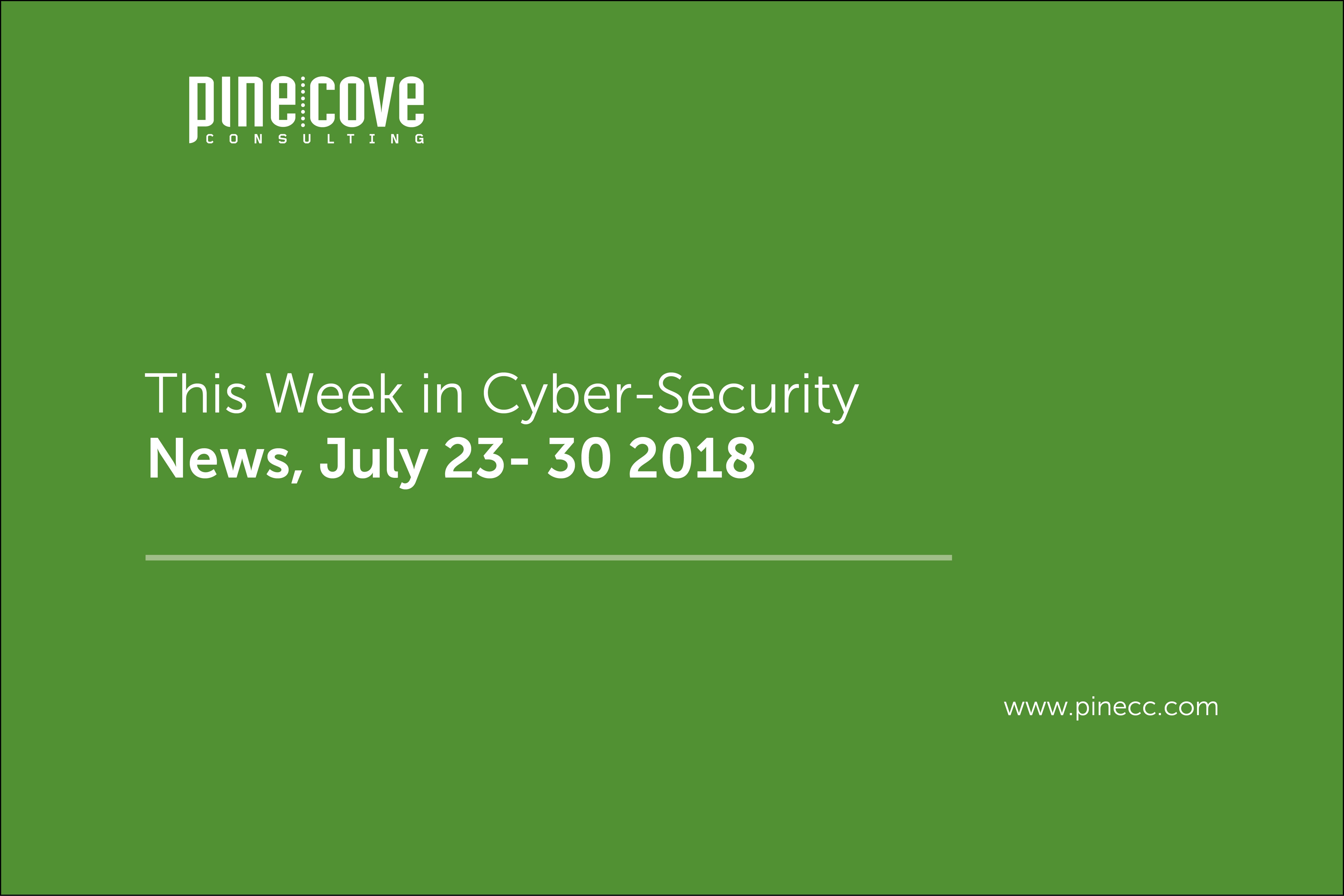 With all the different types of cyber attacks happening throughout the world, it can be hard to stay up to date on all the vulnerabilities being exploited on a daily basis. We want to help! Pine Cove Consulting is excited to announce our weekly blog post, "This Week in Cyber-Security" where we will share and link to some of the more prevalent cyber-attacks experienced in the week prior. This will help you stay aware of the most recent cyber attacks. If you catch a cyber attack that you think should be added to that week's blog post, please email it to jace@pinecc.com. Without further ado, let's jump into it for the week of July 23rd - July 30th.
Monday July 30, 2018
Prisoners exploit tablet vulnerability to steal nearly $225K
Idaho prison officials said on Thursday that 364 inmates in five of the state's prisons exploited vulnerable software in the JPay tablets they use for email, music and games in order to pump up the cash balances of their accounts.
Thursday July 26, 2018
Great Falls Public Schools faces phishing attack.
GREAT FALLS- Several parents and teachers are concerned after receiving suspicious emails signed by Great Falls Public School District staff.
The district is warning residents not to open them or respond, to protect your information.
Despite spending close to $9,000 a year to prevent cyber attacks, GFPS has been combating similar scams for several years. Within the last few months, different tactics are being used, which leads to more scams.
Wednesday July 25, 2018
Jefferson School District in Tennessee falls victim to cyber attack.
The Jefferson County School system was targeted in a cyber attack, according to Director Shane Johnston.
Johnston indicated the cyber attack affected the school's email system Tuesday afternoon.
"We encourage everyone, please do not open any email that is suspicious in nature and especially if it refers to the termination of any account," he said. "Never provide your username or email in any of these cases and make sure that you delete, promptly, the email."
Read more of our cyber-security blogs here.
To learn more about our cyber-security solution click on the button below.