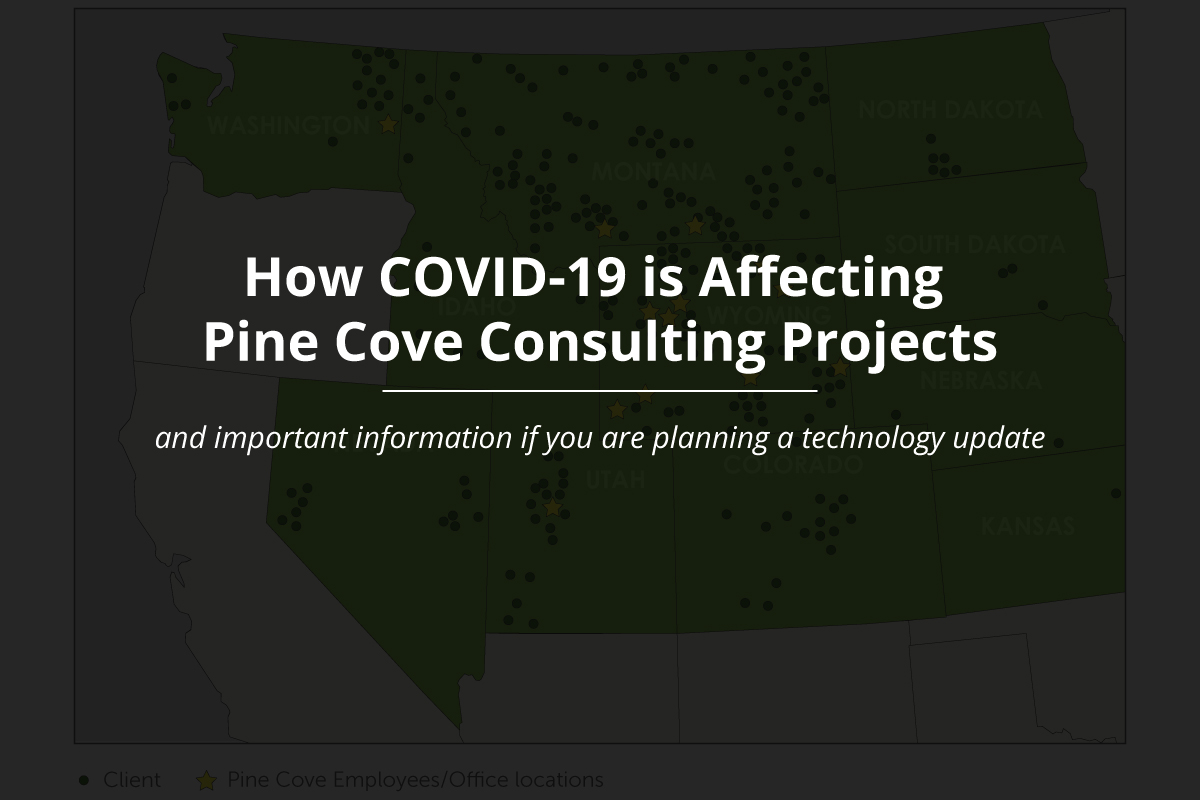 The summer months constitute the busiest months for our projects team to perform onsite technology upgrades and refreshes. In the summer of 2019, we installed more than 560 wireless access points and 241 switches in the course of just a few months.
In previous years, we have been able to accompany last-minute project requests and urgent projects. However, this year COVID-19 is slowing the distribution chain for products across the board.
Products you used to be able to obtain right away, now have wait times upwards of 8 weeks. The wait time appears to be decreasing, but we want to remind you that the only way Pine Cove Consulting can secure your technology is through you placing a purchase order with Pine Cove.
As for the timeline on projects during COVID-19, Pine Cove was locked down from travel for an extended period of time but has begun working on projects again. If you are hoping for a project to get completed by a certain day, please contact your account manager or email us at sales@pinecc.com to get your project scheduled.
Operating as an essential business, Pine Cove Consulting is open for business and taking all of the necessary precautions during our projects. We are operating at full capacity and ready to take on your technology projects.
If you have any questions, feel free to contact us here.