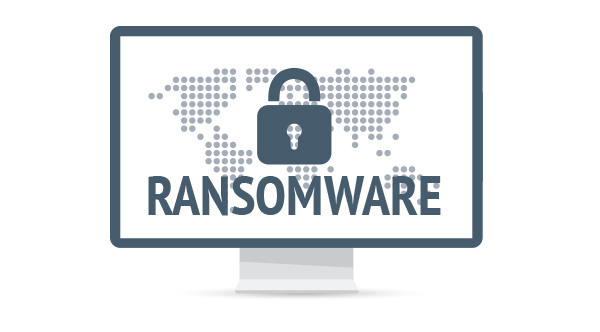 As your technology consultant, it is not only important to inform our clients of important new features, but also dangerous software that can harm your computer. Technology news is raving about the dangerous spread of malware through advertising networks. The new ransomware CryptoWall is taking over computer networks by storm.
CryptoWall and How it Works
According to security researchers, over 830,000 victims worldwide have been infected with the malware, a 25% increase since just the end of August. The ransomware has collected over $1.4 million thus far!
CryptoWall, an evolvement of the infamous CryptoLocker, works as a strain of file-encrypting ransomware that codes files on infected Windows PCs and attached storage devices with RSA-2048 encryption. It then demands a ransom for the private key needed to recover scrambled documents.
CryptoWall typically spreads through tainted banner ads, as well as purely by browsers visiting one of the impacted sites, which included various properties in the Yahoo!, Match.com, AOL domains, and many others. It has also been known to spread through email.
Although there are advances to stopping the malware, Cryptocrooks are most likely working a CryptoWall 2.0 of some sort.
How do you know if your computer is infected?
There are two indications that your computer could be infected by the ransomware.
When you open a file, such as a .doc, .xls, or .pdf, words and data are mismatched or not properly displayed. An error message will also occur.
The most common warning will be the appearance of three files at the root of every directory that contains files that were encrypted by CryptoWall.
DECRYPT_INSTRUCTION.txt
DECRYPT_INSTRUCTION.html
DECRYPT_INSTRUCTION.url
By clicking any of these files that CryptoWall has created, you will be lead through a process to "recover" your pages and end with a ransom payment to the malware.
If the ransom is not paid, the user is opting out of getting their data back, and they lose access to their files.
What can you do if your computer is infected?
If you opt out of paying to get your files back, you can only retrieve your data if it is backed up on another drive or on a cloud. If you do have backed up files, retrieve them from an uninfected computer.
Often cloud operations have added protection, making it easier to keep malware out and be able to access your files.
If backup is not an option, there are some recovery systems that can restore your files. Sometimes you can use Shadow Explorer to restore files, otherwise if recovery is possible they will be under the VSS, "restore previous file versions", or "system restore."
Although, the best thing you can do is contact your Pine Cove Consultants. We can find ways to restore your files, make sure the ransomware is wiped from the computers, as well as provide securities to ensure malware does not affect them again.
How can you protect your computers?
There are many features that you should have on your computers at all times:
1.
Antivirus Applications-
make sure you have the most up-to-date versions and that they are always running.
2.
Malware Scanner-
this is an important added protection that will scan files for you.
3.
Have a backup system-
In case your securities fail at some point, you should be backing your files up consistently. A cloud-based backup
schedule
is also a great tool.
4.
Never visit questionable websites.
Enough said!
5. Enable
software restriction policies-
these are available to system administrators or enterprises for added security. They can easily block malware such as CryptoWall.
Never overlook the importance of antiviruses and backups for your files. These applications that add security can be vital as viruses run rampant on the internet. They can be hard to stop or control, so taking control yourself and implementing these computer and information protections are the best way to prevent losing data or having data stolen. Hackers and malware creators are everywhere, and it's hard to know what just might be lurking behind and advertisement or email.
Don't have proper or up-to-date security? Need to clean your computer of nasty malware or just want to ensure it's clean? Contact us! Our consultants can make sure your computers are running properly in no time. We're here to make sure your technology is running the way it's supposed to, and we want you to be protected at all times. The best thing you can do is don't wait; or you will wish you bought that antivirus or backup system instead of buying back your files. The last thing you need is a malicious virus or ransomware taking your money and your data. Your Pine Cove Consultants are available around the clock to ensure that you get help as soon as possible.