The Tech Student of the Year Scholarship started in 2018. PCC created the scholarship to support graduating high school seniors with a passion for technology. Unlike traditional scholarships, the Tech Student of Year asks school administrators, IT Directors, and other community members to nominate a deserving student. Everyone is welcome to nominate a student, even people who have not worked with PCC. In fact, our scholarship winners are from over seven different states.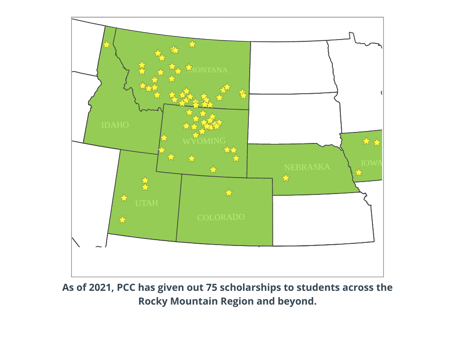 Each year Pine Cove expands its scholarship contributions. We gave out 18 scholarships with two grand winners in our first year. However, we quickly realized that was not enough; we expanded the scholarship little by little. In 2021, we awarded three Tech Student of the Year Scholarships and a handful of honorary mentions.
You can watch our 2021 Tech Students of the Year interview here.
Each year, the scholarship has grown by the amount given out and the number of nominations we receive. This year Pine Cove is happy to announce that we will be giving out more than $5000 in scholarships.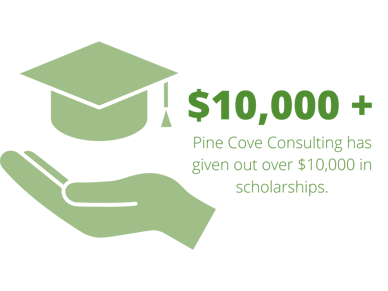 We want to thank a handful of partners and a PCC employee, Kyle Thompson, for their $500 contributions to the Tech Student of the Year Scholarship.
Pine Cove Consulting would like to thank Newline, Ruckus, Sophos, and Securly for contributing a $500 scholarship.
Pine Cove Consulting works with Newline to provide cutting-edge touch interactive displays and management systems for educational and corporate environments. Check out our webinar with Newline here.
Pine Cove is proud to be an elite partner of Ruckus. Ruckus products enable any IT organization, regardless of size or sophistication, to easily deploy, manage and grow increasingly complex networks. Pine Cove Consulting has earned Ruckus' highest partner designation as an elite partner based on its certifications and the number of solutions it provides. This designation grants Pine Cove Consulting, and its clients, the best pricing. Currently, Pine Cove Consulting is the 3rd largest cloud provider in the world for Ruckus products.
Sophos' suite of cybersecurity solutions including network, cloud, and endpoint protection, secures Pine Cove Consulting and its clients. Pine Cove Consulting has earned Sophos' highest partner designation, as a platinum partner, based on its certifications and the number of solutions it provides. This designation grants Pine Cove Consulting, and its clients, the best pricing. Pine Cove Consulting was named Sophos' Complete Security Partner of the Year in 2021.
And finally, Securly. Securly is the end-to-end student safety and device management platform for K-12. Securly's 360º approach keeps students safe, secure, and productive—every hour, every device, everywhere. Pine Cove Consulting is an authorized reseller of Securly products.
It's not just partners contributing to the scholarship but Pine Cove employees as well!
Kyle Thompson has worked with Pine Cove Consulting since 2018 as an Account Executive. He lives in Lehi, Utah, with his wife and three children. Kyle and his family play a huge role in their community. If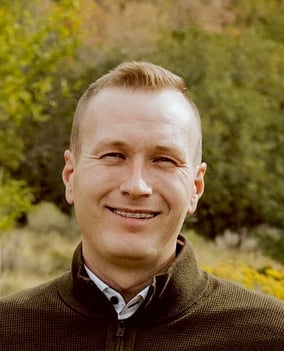 one isn't volunteering, the other is. Kyle and his family coach sports, support youth in their community and donate blood. However, the scholarship opened up an opportunity for Kyle to support his passion for community and education in another way. Kyle has an undergraduate degree in English and a Master's in Business Administration. His wife also has two degrees, so they are very passionate about kids going to college. Kyle says, "My family has been very blessed by going to college, so I'm happy to support and fund a student who may have thought they couldn't go". Kyle was the first person in his family to receive a master's and the 2nd person to have a college degree which is a huge accomplishment since Kyle comes from a large family. Obtaining a degree has helped Kyle achieve career milestones and meet personal goals. Kyle hopes that whether the student is a 1st or 3rd-generation college attendee they will appreciate the scholarship and their ability to attend school. Kyle believes it takes a village to raise a child, so the scholarship is one way he is promoting higher education in high school students.
Here at Pine Cove, we are happy to have employees like Kyle Thompson. He is a role model not only in his Utah community but in the Pine Cove Community too.