Jordan Crippen, a systems engineer with Pine Cove Consulting, passion for technology started early in high school. Attending Colstrip high, Jordan assisted his tech department with all things computers. Pine Cove Consulting was active in the Colstrip District, assisting their tech department. So, Jordan helped what is now his coworkers repair computers. He would replace motherboards, screens, and various other IT-related equipment.

Moving on in college, Jordan studied IT (Informational Technology), emphasizing Networking Management. He also interned for Pine Cove Consulting. Jordan started as a grunt – unboxing hardware, labeling machinery, and just an all-around helping hand. Jordan loved interning for Pine Cove, so when they offered him a full-time position, he jumped right on it.

Now, eight years later, Jordan still values the family dynamic of Pine Cove. "At Pine Cove, you are always listened to and respected," says Jordan. Usually, Jordan is on-site helping school districts and other organizations. He loves starting a networking project where there is a "spaghetti mess of cables" and redesigning and configuring the infrastructure to be easily accessible, useable, and changeable. Going back to projects to update their hardware, 2, 5, and 7 years later, Jordan loves the feeling of what was once an unknown environment. And now, the IT "closet" is well put together, so he can easily swap out old with new.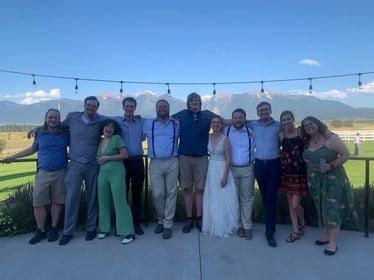 When Jordan is not on a project or assisting with the help desk, he enjoys spending time with friends and family. Fun fact: Jordan is a quadruplet and is very family-oriented because of it. Jordan loves his nephews and even started a college savings fund for his three nephews and godson's birthdays. Jordan also spends time with his close-knit group of friends. Together, they raft, hike, have gaming nights and host movie nights.
If you would like to learn more about Jordan, check out his profile page here