We are considering wireless networks and the factors involved in properly designing them. In our first post we looked at the wrong way to install Wi-Fi and the need to carefully determine your network's mission.
In this post, we'll overview the other steps you'll need to take before you begin the network design.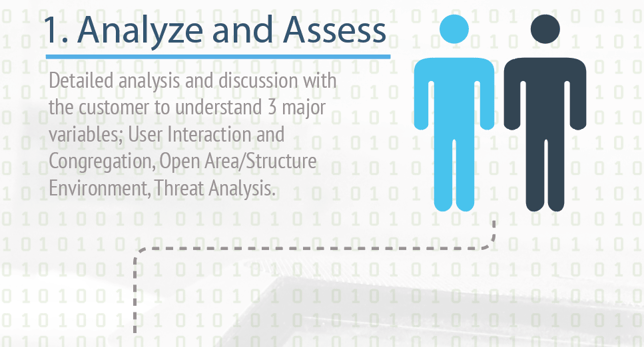 Analyzing users
Before you can design your network, there's a crucial series of questions to ask about who your users are and how they're going to use wireless.
For example, are they employees or guests? Are guests a relatively small percentage of the user base or, as is true for a hotel, the majority of users?
Is usage static or dynamic? That is, will users stay put throughout the day or are they roaming around your facility? If they're roaming, will they congregate in certain areas at certain times? Think of that lunch room, where you might have three users hitting an access point at 10 a.m. but 70 or 100 at noon.
The applications people use are crucial to your understanding of network needs. For example, many hotels were caught off guard when Netflix expanded its streaming services in 2011 and 2012. Even today they're having trouble keeping up with demand, given that streaming services account for more that 70% of Internet bandwidth during peak evening hours.
At Pine Cove Consulting, we use the answers to these questions to create a report detailing our client's users and their bandwidth needs. Among other things, we document the peak expected demand in each area and any special needs for our Wi-Fi hardware. This is a crucial step if we are to design a network that meets their demands.
Measuring the environment
As you get a better picture of your users and your mission, you'll want to start looking at your physical environment as well. When we begin planning the network itself, we're going to need the dimensions of each room, including ceiling height, and the materials in the walls. (Most often we will input the architect's floor plan directly into the software we use.) Of course, if you want network access to extend outdoors, we need the dimensions of the outdoor areas and the materials in external walls.
Whether a wall has wood studs or metal, or whether a masonry wall has steel reinforcement is important too, because it's going to affect how well a wireless signal will be able to penetrate it.
If you're adding or upgrading your network in an existing building, do we have access to add new cable? It's great to say, we want access points here and here, but can we put them there for a reasonable cost?
If it's a new building, you're going to want to be sure to have all the cable and conduit you need in place before drywall is installed. Generally speaking, over-installing cable will nearly always save you money down the road. That's because the cost of installing cable in new construction is significantly lower than the cost of going back and adding it later.
Considering external threats
There are two more items to consider before we can begin designing the network.
First, how much interference can you expect from other wireless networks? If you're in a building downtown, you may have 30 – 50 other networks within range of your network, whether from other floors, other tenants on the same floor, or other companies in nearby buildings. All of those are fighting for bandwidth.
Security is an issue as well. How great is the threat from people trying to access your network from within your building or even from your parking lot?


REVIEW PART 1:
Part 1: Benefits of wireless technology and doing it the right way: (Part 1 of 4)