Prevent Email Blunders
There are many next-gen unseen cyber attacks now spanning the globe.Unlike before where there was a set number of cyber attacks that companies could prepare for, hackers are becoming increasingly sophisticated and now produce around 500,000 unseen attacks each day. As hackers have become more sophisticated, so have cyber-security solutions.
Cyber-Security Fundamentals
With all the sophistication of next-gen cyber-attacks, it is alarming that still 90% of all cyber-attacks are caused by human error. There is an obvious need to brush up on the cyber-security fundamentals. At the core of cyber-security fundamentals is the proper use of email. Emails have been the number one tool of cyber-criminals to exploit users' ignorance of cyber-security best practices.
See Our Tips on the Infographic Below
We've compiled 8 steps to prevent email blunders. Let us know your thoughts and share if you think this is helpful!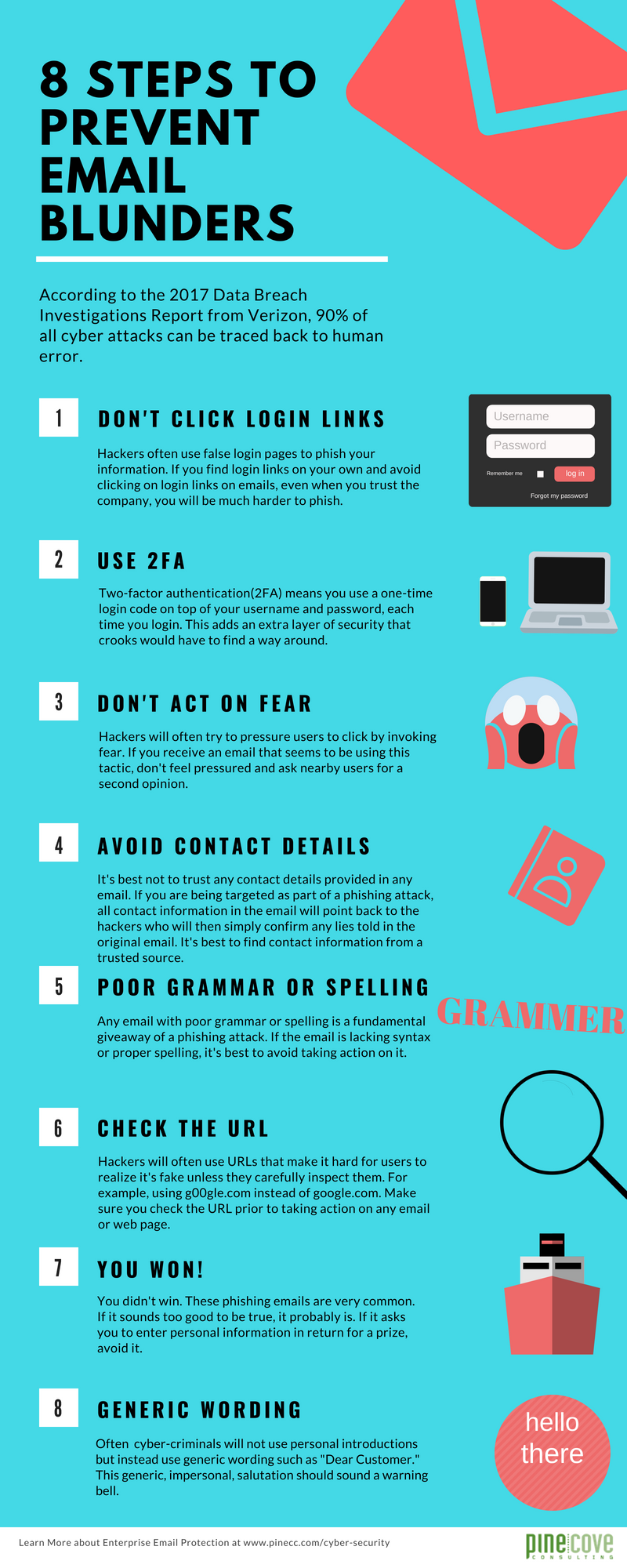 View our cyber security blogs by clicking the button below.