At Pine Cove, the majority of our clients are based in very rural areas. Often we see these isolated school districts being deprived of opportunities that larger, more urban areas possess – simply because there is less funding in smaller communities. The expenses to offer current technology, hiring specialized teachers, and giving students real-world experience are high, and the small towns are paying the price.
The RUS-DLT grant funding has been a miracle for some of our clients. For the Colstrip school district, the grant offers assistance for the school to integrate specialized learning, such as: foreign language, advanced placement courses, and interactive virtual field trips through distance learning.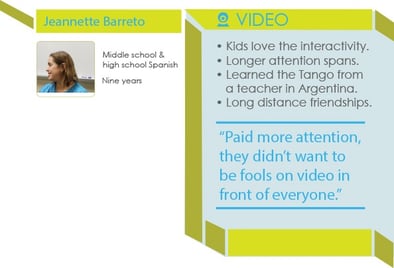 Middle and High School Spanish teacher Jeannette Barreto has used distance learning to teach her students the Tango from a teacher in Argentina. Kim Yates, the school's network technician, says the Learning Center uses video equipment daily for multiple uses, including students taking college courses.


Colstrip has even been able to communicate with and preserve the Cheyenne culture and tribal language in their school. Bill Briggs, the high school history teacher, has been using advanced telecommunications to interact with a licensed language teacher from Dull Knife College.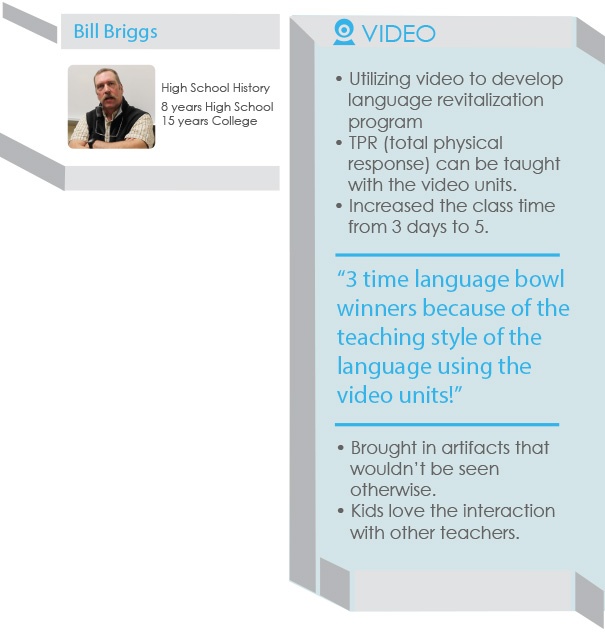 The students use the virtual classroom three times a week. The course is taught with total physical response, allowing them to speak, dance, and interact with the Dull Knife professor. By having the in-classroom teacher (Briggs) from Colstrip and a teacher from Dull Knife, students even learn different dialects of the Cheyenne language.
Briggs says students love the virtual interaction with tribe members, and learn much faster than using a textbook. The DLT grant has given Colstrip the chance to bring tribe members from the community to the virtual classroom, showing artifacts that can't be brought to the classroom and teaching cultural history.
The interactive learning through telecommunications has allowed Colstrip students to learn quickly and more fluently than other schools. Colstrip competed in the Cheyenne-sponsored Language Bowl, where they won three years in a row – competing against other schools whose students are primarily of the Cheyenne tribe.
Interested in applying for the RUS grant? Learn more about requirements and the application process here!