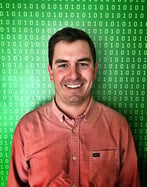 Joey Lovell grew up in the Panhandle of Idaho in the small picturesque town of Sandpoint. With many activities based around the 4 seasons Sandpoint has to offer, Joey gravitated to the golf course. After high school he pursued a collegiate golf career at Boise State University while earning a bachelors degree in Business. Joey's professional golf stint included qualifying for the National Pro Tour and playing in as many professional tournaments as he could. Joey relocated to Bozeman, MT in the fall of 2013 and is now enjoying his Business degree while using his golf skills to become a better salesman. When he isn't golfing he enjoys spending time with his better half Kelly hiking around the local trails and snowboarding during the winter months.

Kelsea Kimerly is the new consultant for Pine Cove Consulting, based out of the Bozeman office. Kelsea grew up in Columbia Falls, Montana and then went off to Carroll College in Helena, where she double majored in Communication Studies and Public Relations. After graduation, she drove off to Hollywood, California for sunshine and adventures before coming home to her Montana roots. She now lives in Belgrade with her fiancé, Jonathan Jensen. When they aren't traveling across the state for softball or bowling tournaments, they spend most Sundays playing board games or horseshoes with the Jensen family in Manhattan.
Pine Cove Consulting welcomes Janel Morgan as their newest Consultant for the Billings office. Janel grew up in Billings, Montana where she studied Psychology and Business Management at MSU-Billings. She then made her way to Kalispell, MT where she completed her mentor-ship for Real Estate Appraisal and spent 7 years in the field before pursuing a career in sales. She has since relocated back to her home town to be close to family. Most of her time is spent raising her 7 year old daughter, Shayda. They enjoy baking, mountain biking, camping, 4-wheeling, and spending time with their 1 year old Boston Terrier, Shine.