A group of high school students at Wyoming Indian High School have teamed up with Pine Cove Consulting's Katie Swistowicz and math/computer science teacher Sam Hartpence to establish an after school programming club.This club will primarily work with a computing platform called Arduino where students will be able to work with a micro-processor in a hands-on fashion, while powering it with C++ programming from the back end.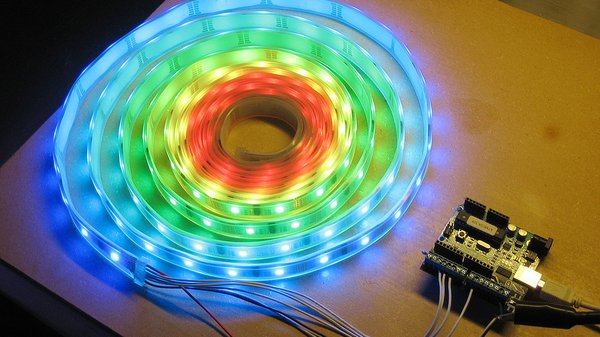 The group's first project aims at programming LED lights that could be inserted into pow-wow regalia. The lights would be triggered on and off based on either the movement or sound surrounding the pow-wow, depending on what the students conclude works best.
"It's hard to get excited about technology in a classroom setting," said Katie Swistowicz, a Systems Technician at Pine Cove Consulting and assistant to the club. "This club will allow students to have the opportunity to engage in physical computing where they can work hands-on with micro-processors and program them based on the students' desired outcomes."
Katie Swistowicz had the idea of launching the club after attending the Engineering Summer Program at University of Wyoming in the summer of 2018. At this program, Katie participated in several workshops that included instruction for a variety of technology programs and hardware. She attended this conference hoping to leave with a better understanding of how she might use technology to get students excited about programming.
While the club is new, Katie is confident that it will be successful. "The technology is pretty amazing and we have found a great application for it here on the reservation. I look forward to continuing to work with the local students to help 'light up' their pow-wows in the near future."