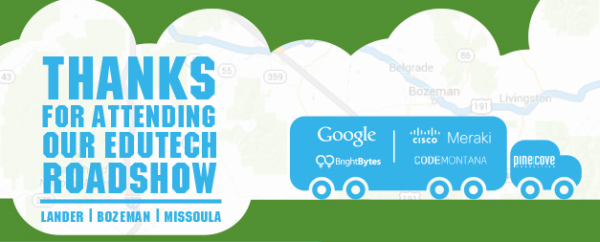 We would like to thank all that were able to attend our first ever Pine Cove
EduTech Roadshow. We are very pleased with the outcome and the event
was a huge success!
We covered two states, three cities and 570 miles in three days. Attendees from 80 districts learned about several leading technologies and initiatives in education.
__________________________________________________________________________________
Mike Fleetwood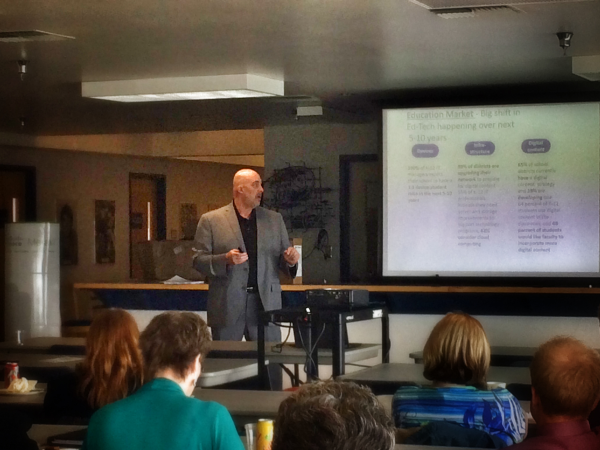 Mike Fleetwood, Sr. Business Development and Services Manager, spoke about the exciting new suite of services being offered by Google Chromebooks including the Chromebook Pilot Bundle, which many of you have already taken advantage of! The Cisco-Meraki team explored the new opportunities that Cloud Managed Networking provides to schools and discussed their MDM solution, which is FREE to everyone.
Chromebooks in Education:
Chromebooks for education give students, teachers and administrators a simple solution for fast and easy-to-manage computing. Chromebooks provide students with access to the web's vast education and collaboration resources. For IT administrators, Chromebooks offer centralized device management and a low cost of ownership. Chromebooks are an ideal solution for Common Core testing compliance.
Pilot bundle:
The Pilot Bundle contains everything schools need to get started on the right path to 1-to-1 and achieving Common Core! Deploy classroom-ready technology to deliver daily curriculum to prepared teachers. We can help ready your school by bundling the key pieces for a successful pilot with Chromebooks. Taking advantage of the Pilot Bundle will provide teacher validation of Chromebook classroom functionality in achieving Common Core and broader curriculum goals. We assure Chromebook success in K-12 by helping your district evaluate many aspects of its technology plan, network readiness, and teacher preparedness.
Management Console:
This web-based management console comes with 24/7 support from Google. With just a few clicks, the management console allows you to create user groups, pre-install and block apps, track assets and manage user access. This makes it easy to deploy and centrally manage a fleet of Chrome devices and users.
White Glove:
With the Chrome White Glove Service, users can count on continuing post-sale support so you can get the most from your Chrome Experience. This exclusive service ensures your Chromebooks are configured to your schools network. They are locked and ready to be deployed directly to students, sparing your network during school or district-wide deployments.
To Learn more about Pine Cove's Google Chromebook Services Click HERE
__________________________________________________________________________________
Rob Irizarry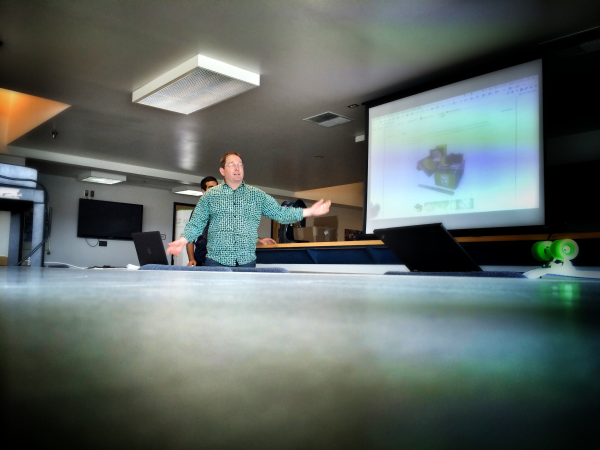 Code Montana Recap:
Founded by Rob Irizarry, CodeMontana is a statewide program for high school students that teaches computer programming as a step toward preparing Montana youth for high paying careers in technology. The program provides students with 90 days of free access to an interactive, self- paced online curriculum and mentor.
__________________________________________________________________________________

Shaheen Karimian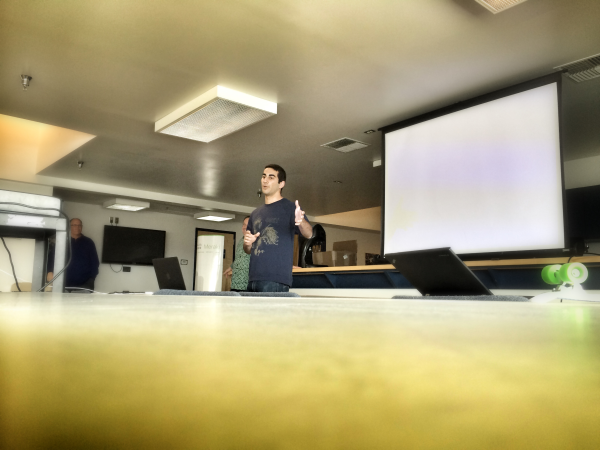 LaunchPad MSU recap:
The Blackstone Charitable Foundation's three-year, $2 million grant will establish a partnership between Montana State University, the University of Montana and Headwaters RC&D to introduce entrepreneurship as a viable career option. It provides university students with a network of venture coaches and entrepreneurial support to transform new ideas into sustainable companies. With a physical presence at Montana State University and the University of Montana, Blackstone LaunchPad has the potential to generate some 150 new ventures in Montana over the next five years.
Blackstone LaunchPad at the University of Montana and Montana State University will foster connections between the university campus, business community, and local entrepreneurs to create an environment that nurtures young entrepreneurs, and provides them the skills and network necessary to succeed. Unlike traditional college curricular programs available due to limited school populations, Blackstone LaunchPad is open to all 30,000 students at the University of Montana and Montana State University and alumni.
The goal of this two year initiative is to inspire entrepreneurship, provide coaching to refine ideas and pair partner aspiring business creators with mentors who can help them get their ideas off the ground. Blackstone Launchpad expects that achieving the goals for this new career option will result in new business growth for Montana and creating more jobs for our residents.
http://www.montana.edu/news/12041/blackstone-charitable-foundation-expands-campus-entrepreneurship-program-blackstone-launchpad-to-montana
__________________________________________________________________________________

Tammy McMahon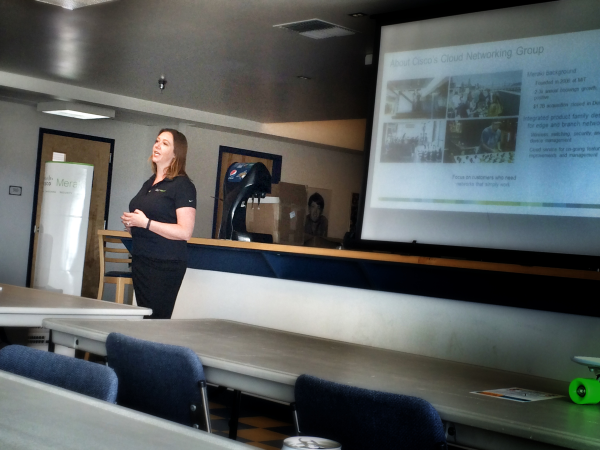 Meraki recap:
Meraki networks simply work. Intelligent, cloud managed WiFi, routing and security that is scalable. You get all the benefits and features of an advanced WiFi solution without the cost to deploy more IT staff to build your network. The Cisco Meraki cloud architecture saves 50% over traditional networking solutions. Enabling BYOD, high-density classroom WiFi, tablets, and video, Cisco Meraki Cloud Networking was built for the demands of education.
Our recommendations can save you valuable time and money, sign up for a free Assessment Today!