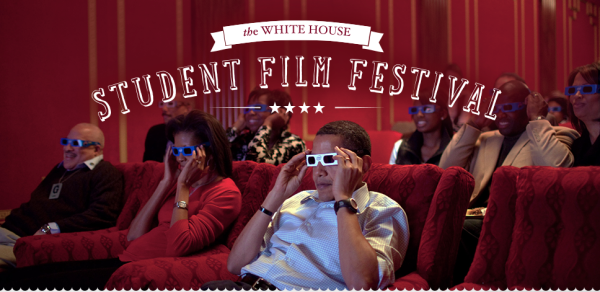 Student Film Festival. | Source: http://www.whitehouse.gov
When U.S. Secretary of Education Arne Duncan says, "The very best person to talk to about how modern technology is changing our classrooms isn't me, or even the President. It's a student who is actually learning from those tools every day." You have to take notice.

No matter your political affiliation or how you feel about the President or Secretary Duncan, I don't think you can argue the amazing potential of today's technology in the hands of tomorrows engineers, doctors, lawyers and entrepreneurs. This idea is the mission of Pine Cove Consulting. We've worked with school districts for twenty years to modernize their IT infrastructure. As technology, funding, and teaching philosophies have evolved, so have our consulting services. We believe in cost effective, scalable solutions that enhance the educational experience.

It's an exciting time in education and our leadership is committed to getting high-speed internet access to 99% of American students through the ConnectEd initiative. This would transform the rate and scope of what American students can learn. This is not a dream awaiting for technology to catch up, all the pieces are in place today. All we need to do is take the steps to connect one school district at a time. And if we do, our students will have the greatest opportunity to learn in American history. If you don't think our students will benefit, take a look at the First-Ever White House Student Film Festival to see what those with access are already up to.
See the official film festival selections, then make sure you're watching the event at 2:30 p.m. ET.