Here at Pine Cove Consulting we work with many school districts across Montana and Wyoming. Each and every one of them are a little different. Some are very small and all students (K-12) for the entire district are in one physical building. Others are large campuses comprised of 5 or more buildings and spread across great distances. Many are spread across great distances (one in Wyoming spans 100 miles!). Even though each of these schools are profoundly different in many ways, they all struggle with the issue of how to integrate technology into the district and curriculum. Getting a good plan in place is key to managing this rapidly-changing piece of education, but just knowing where to begin can be difficult. The great thing, is you do not have to be technical to begin planning.
The best approach that I have seen is to have a Technology Committee that includes stakeholders who will approach the task with different needs and perspectives. I prefer to see the tech director, superintendent, a principal or two, some teachers and specialists, and if you can make it happen…parents and students. The parents and students don't need to be in every meeting, but their input in the beginning can pay big dividends down the road. Once you assemble your team, you should have a brainstorming session on what you want out of integrating technology in the district. I am a big fan of someone being on the white-board for this to document the brainstorming session. Once you have all of your ideas and concerns you will start to see patterns. From these patterns you will eventually begin to paint a picture of where you want to be down the road. The key to leading any group through a task is to paint a picture (vision), get buy-in, accomplish it together, and continually assess and improve the outcome. I love leading and assisting in these kinds of projects with schools and other organizations so I will share some of my methods for creating technology plans with you in case you need to write one for your district or business.
I prefer to approach writing a plan by first developing what I like to call "Guiding Principles". Your "Guiding Principles" should help you in any decision that involves technology and will also help you when writing out the technology plan. It provides you with a framework with which you can test ideas to determine if they adhere to your plan. So what do you think are good guiding principles for a technology plan? Follow me here, and I think you will start to see where I am going with this.
Guiding Principles
I think a school district technology plan should be written in accordance to some guiding principles: Sustainability, Management, Training/Professional Development, and Change Management. A process of Continual Evaluation and Modification will ensure that this plan continues to serve its purpose of providing a relevant technology plan for the district.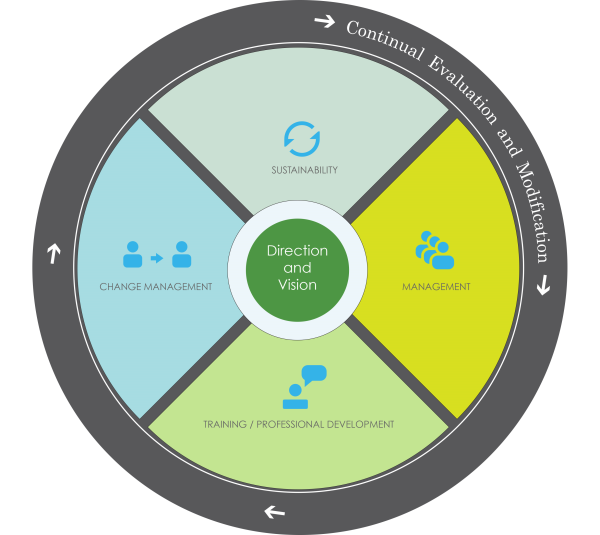 Sustainability
A guiding principle for any technology plan should include a strict attention to sustainability. Every decision made by the committee should be evaluated against an established criteria to determine economic viability and flexibility in the decisions made regarding technology purchases and integration in the district.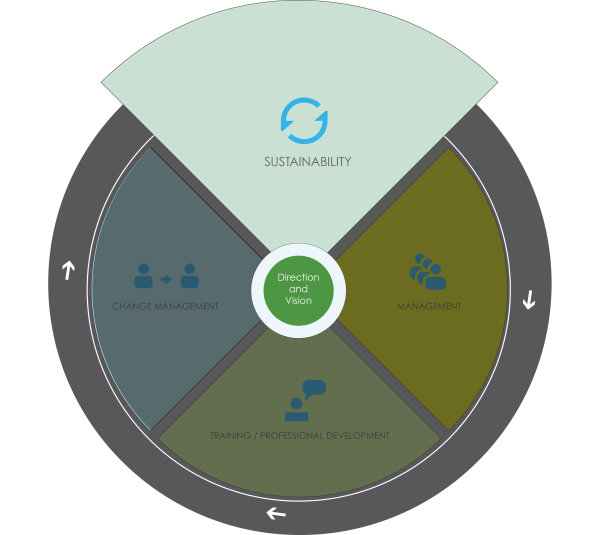 Management
The second guiding principle for a good a school district technology plan is a sound management policy to support the facilitation of technology into the district and curriculum. The committee should strive to provide the correct policies as it relates to technology usage in the district. Proper management practices in relation to access and control of this technology should be put in place and administered.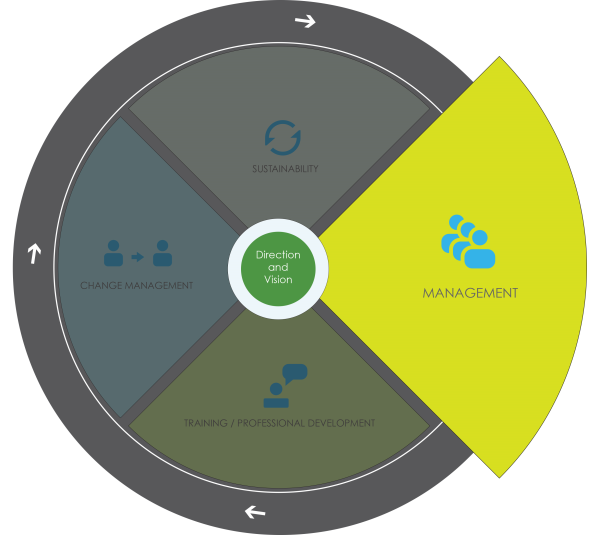 Training/Professional Development
The third guiding principle that should be included in a technology plan is a focus on training and professional development as it relates to integrating technology. Continual training and development as well as a support system based on mentorship is needed to increase technology adoption and leverage.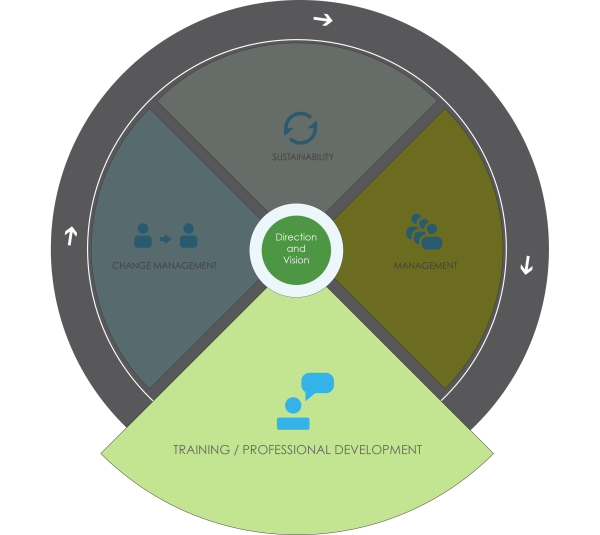 Change Management
The fourth guiding principle that should be in any technology plan is an adherence to change management procedures. In order to guarantee that technology leveraged by the district supports the curriculum and assessment requirements, the technology committee should evaluate the use of technology on an on-going basis through the use of surveys and change management roles in the district.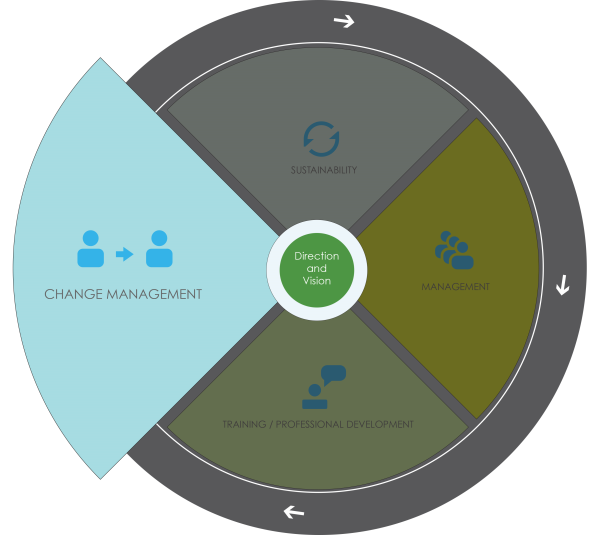 As I mentioned, the end-result of defining these guiding principles is that you have created a framework to test ideas and evaluate your technology usage. For example, when deciding whether to buy a new piece of technology you should make sure it fits with your guiding principles and that someone will be accountable for making sure it gets integrated and is adopted. You will also have taken all stakeholder's ideas and concerns into consideration and created a plan that everyone agrees to. This helps with governance and maintaining the appropriate course for the plan.
I hope that the next time you are presented with the challenge of writing a technology plan, you start by creating a well-rounded committee, setting a vision for how you want the technology to be used, and developing your guiding principles to keep you on course well into the future. In my mind that is the only way to effectively incorporate technology into education in an impactful and sustainable manner. Please let me know if you have any questions or comments!

As an IBM Business Partner, Pine Cove Consulting understands what a district technology plan can do for the success of your school. Contact us to learn more or for a free IT assessment.
406-294-5471
@JustinHillPCC