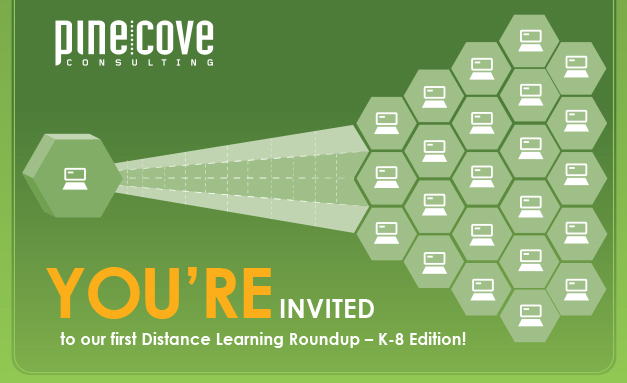 You're invited to our first "Distance Learning Roundup – K-8 Edition" We are inviting school districts from all over the Rocky Mountain Region to join us on Thursday, December 13th at 3:45pm to have an open discussion on how our schools can use video conferencing to connect our students and classrooms to each other.
This will be an informal get together so everyone is welcome to come as they wish. This first meeting will be focused on K-8, so "Roundup" your teachers/technicians/administrators to connect and put this great distance learning equipment to work.

Dial In Information:
Using Learning Cove Grant Equipment: Dial 8665034
Using Other Video Conferencing Equipment: Dial 8665034@216.187.153.142.
http://www.pinecc.com/forum/